"The Ultra OCR Man," Evan Perperis, served in the United States Army Special Forces, allowing him to excel in the extreme sport of Ultra Distance Obstacle Course Racing as a result of 44 cumulative months of combat experience. In this episode, Evan discusses overcoming challenges, giving back, living life to the fullest, combat stress, the Infinite Hero Honor Challenge and more.
Find information about the Infinite Hero Honor Challenge here.
Read "What is the Infinite Hero Honor Challenge?" written by Evan Perperis here.
Connect with Evan on Social:
-Instagram: @ultraocrman
-Website: TeamStrengthSpeed.com
-Facebook: Evan Perperis
LISTEN NOW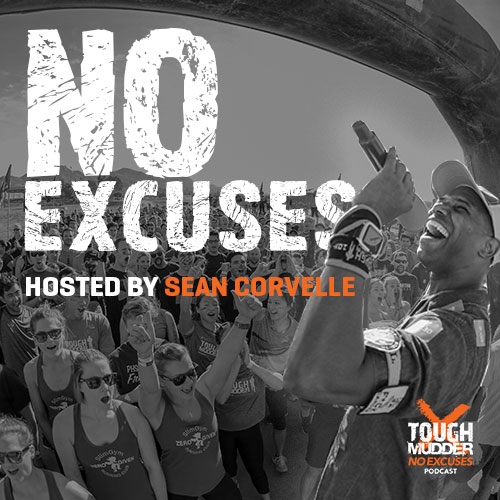 A LOOK INSIDE THE EPISODE:
Tough Mudder: Why was your experience with Boy Scouts a significant time in your life?
E: It's kind of crazy when you draw a link from where I am now back to six year old me. But, it was the first domino of a series of events that led me to where I am today. It's just crazy. So I joined Boy Scouts as a six year old and made good friends with all the people there. All those guys who I was in Boy Scouts with were in my wedding party. It was because of Boy Scouts that I went into the military. It was because of the military and the ROTC program I was in in college, that I met my wife. And because of that, the guys specifically I was with in that program, were the reason I went Special Forces. It was just the domino effect.
My best friend from Cub Scouts and Boy Scouts, who was also my best man in my wedding, in 2012, he was like, "Hey, I'm doing this thing, Tough Mudder, you should do it. It's awesome. I think you'd be really good at it." And I was like, "Nah, sounds stupid, not interested." I should have listened to him because two years later, I found it and I just loved every minute of it. And I was like, "Dammit, he was right."
Tough Mudder: How did you get into the armed services?
E: I went through a program called ROTC. Essentially, it is a college class you take, and then once a week, you essentially dress up like a soldier and you do army stuff, and you go to army class. I went through a normal college experience for four years at Johns Hopkins in Baltimore, Maryland. And then when I graduated, instead of going into the civilian workforce, I went in as a Second Lieutenant in the United States Army. So doing that process, they paid for school. It was a great deal. At the time, I was like, "Yeah, I'll probably do like four years and get out." But the longer I was in, the more I enjoyed it, and things just kind of rolled from there. As you can see from my racing, when I find something I like, I go all in to the excessive amount.
Tough Mudder: How did you get involved with the Infinite Hero Honor Challenge?
E: I got an email from the CEO of Tough Mudder, Kyle, saying, "Let me introduce you to Johnny." And he's like, "I know you're a longtime Tough Mudder guy. You're physically fit and seem like a hard worker. Would you want to come and help out with this?" And I was like, "Yeah, this sounds like it's right up my alley." Looking for a blend between Tough Mudder and the Military; that's me. We've got some other Veterans that are involved in Tough Mudder, too. But they offered it and I was 100% in and the events lined up, like literally in the gaps between my race calendar, which I couldn't believe, I was like, "This feels like a sign."