Deaf health and fitness influencer and online coach, India Morse is breaking down barriers in the fitness industry. India discusses growing up in London as someone with an invisible disability, how she got into the health community, and how the industry needs to be changed to be accessible to everyone no matter the disability.
Connect with India on Social:
-Website: YouLeanMeUp.fit
-Instagram: @IndieSophie | @YouLeanMeUp
LISTEN NOW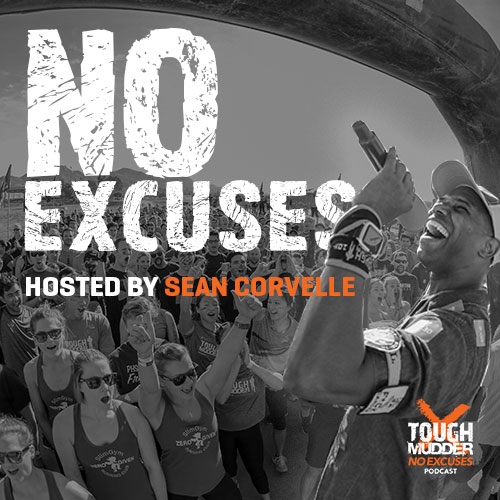 A LOOK INSIDE THE EPISODE:
TM: One of the things that a gym or a class in the gym may lack is no bright lighting. How does that affect you as a deaf person?
I: It is a dark environment. If there's a fitness class, if you think about it, if someone's leading a class, I really do rely on watching the instructor, and trying to lip read them. However, if it's dark, it's absolutely impossible to lip read them, especially if they're running on the spot or doing various exercises and moving around all the time. I'm relying on seeing their lip pattern, I need to see that visual, and I need to see that visual indicator. Sometimes classes go so quickly, or it's such a quick pace, whether the instructor might be saying run to the dumbbells, do a press up, etc., it's just impossible to keep up, especially if it's dark.
TM: How does no writing on the board affect you?
I: If an instructor is showing a workout to people, sometimes they might shout out the name of the workout, the name of the exercise. Sometimes I don't even know what the specific names of workouts are, I might recognise them visually, but I don't know the name of it. I can look at it and know what I'm meant to do, I've done that before, like a squat, for example. I also like to know the names of each of these exercises, so I know how to differentiate between them as well. I've recently done a PT course and I thought, hold on a minute, I recognise all of these workouts but don't know the actual terms that you call them. Obviously that is really important for me, just to know, and just to ensure that I'm doing a good workout. 
TM: What about when there is too much talking and not enough action?
I: Sometimes there is a lot of talking about what they're doing and explaining about what's going to come next. Deaf people really need a demonstration so we actually know what they're referring to, a visual to follow. We need to see exactly what we're doing, so demos are very important for us.
TM: Talk about not maintaining eye contact to communicate.
I: It's essential because that's how we lip read. We need to see and maintain that eye contact. If you're looking here, there, and everywhere, we're looking at another person, it's actually quite rude for us, really, because we'll struggle. So as a deaf person, I'm trying to read your lips to understand what you're saying. So that's why it's so very important to keep that eye contact there.
TM: What about loud music?
I: Every deaf person can hear to varying degrees. Some people are profoundly deaf, like myself and use sign language, some might be able to hear a little bit, some might be able to speak more so than others. But, if there's loud music in a fitness class, it really can affect the ear, if you have some hearing, or maybe you feel as if you can't fully focus on the class that you're at. It's just distracting, you know. But also, it's sometimes quite nice, because even as a deaf person, I can feel the vibrations in the room, so I can feel the music is. So sometimes it's nice to a degree.