In this episode, Sean Corvelle sits down with Latoya Shauntay Snell, multi-sport, ultra-endurance athlete, writer, mother, and body politics activist. She discusses societal pressures, addiction, her experience with a sexual predator, her start with running, and so much more.
Connect with Latoya on Social:
-Instagram: @iamlshauntay | @runningfatchef
-Website: RunningFatChef.com
-Twitter: @latoyashauntay
LISTEN NOW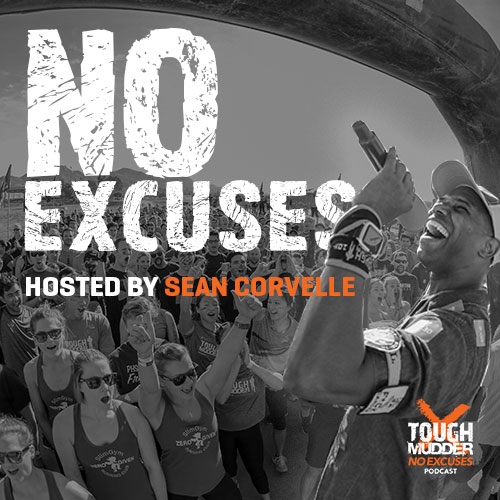 A LOOK INSIDE THE EPISODE:
TM: How did you get into running?
L: I used to do open mics and stuff and if anybody can remember it, there was MySpace, and it was like the place to do all of your blogging or to get discovered or just to connect with people. So I became friends with this guy named Robert Cavell. He's an everyday guy, and he's based in the UK. We have about 18 years of friendship, but we were friends online and never met each other. His partner is actually a prominent poet in the UK and we had this online friendship and eventually, Myspace started to kind of die down. Naturally, people go on to the other social media platform: Facebook. I got on there when you had to have an edu email address and eventually, it started picking up and it started opening up to everybody else. He was there. So he signed up for this half marathon. I had this bucket list item where I was just like, you know what? I want to try running once, only once. Because that's just not for me. To me, I looked at running as to torture sport. That's the thing that you do to do another sport that's better. So I looked at it as, well, maybe I can do this. And then he signed up for this half marathon and I was like, you know what, if he can do it, I can do it, too. I did not expect to fall in love with this community.
The beginning of my journey was completely on, how can I lose weight, so people can embrace me? Then, when I got into the community, it was just like, how can I hold on to this community because I really love these guys? So I signed up for Myklovr 13.1 in Kew Gardens, Queens. That was gonna be my first race. Now most people who have a half a brain cell would never choose their first race to be a half marathon. Thankfully, Black Girls Run got that in my head, and they said, "Hey, honey, some slow down a little bit. Can we talk you into a 10k?" I was like, "But there's no metal at this race. So why would I do that?" And they're like, "We need you to kind of feel what the race day environment is like, because you are running more than seven, eight miles. But we need you to actually understand that when you are doing race day, there's a different level of adrenaline that runs through your system and is going to hit differently. When you start seeing those crowds, you might even run faster, you might have an anxiety attack" (which I did).
My first race was the New York Road Runners, Joe Kleinman, 10k. That was on January 11 2014 and I went out there and I remember being upset because I was like, damn, I'm making my first race with no metal. But I was like, it's alright, I'm gonna get a medal in like two months. So I'm out there and there was something like the things that they could not explain to me of how running during those races will make emotional things come up. Somewhere around mile three or four, I thought about my dad, and wondered how he would think about me doing these things that he would unapologetically call "white people shit." Like, Black people don't do this. But it was beautiful, seeing this myriad of people, different shapes, sizes and backgrounds. But I immediately went from inspired to overwhelmed, where I just went through this full blown anxiety attack. Like, I can't do this. This is too hard. Why did I sign up for a race with no metal, I don't even have any reasons to even do this. Then, a different chapter of the Black Girls Run came up to me and they saw me out there sobbing and they were like, "It's okay to walk." It was the first time I actually had somebody actually tell me it was okay to walk.