Kyle McLaughlin, departing Tough Mudder CEO, gives his final remarks before moving onto another great opportunity. In this episode, Kyle discusses how he joined the Tough Mudder family, his time as the CEO, and his excitement for the company as he leaves it to Giles Chater. This is our No Excuses podcast episode 59 with Kyle McLaughlin.
"Being able to work for and serve the Tough Mudder community has been one of the most rewarding components of the job."
Be sure to listen to our podcast episode with Kyle McLaughlin and Joe De Sena here.
Listen Now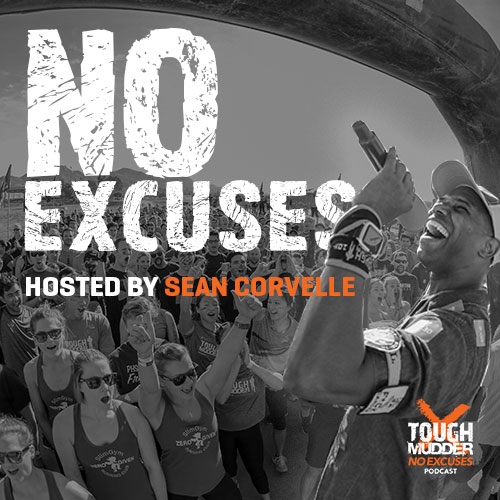 A LOOK INSIDE THE EPISODE:
TM: Tell us about the merge of Tough Mudder and Spartan.
K: Well, we had been looking at opportunities to get Tough Mudder together with Spartan for some time. That had been a conversation with Joe and Will and Joe had reached out a couple of points through 2019 and we has been working on this for a while prior to things getting contentious at the end of 2019. What we had learned in that process was that for two brands that perceived each other to be big competitors and sort of head to head, Spartan and Tough Mudder had done such a good job of differentiating their experience that they were really attracting different types of people.
To this day, now that we are one company and we have kind of full insights into who the customers are on both sides of it, we've hosted events now in the same weekend. We were both in LA in January, 30 minutes down the street from each other, and had no real impact on either event because the population of people that crossover from Tough Mudder to Spartan, is like 3% 4% of the total, not a huge number. But the power to be able to build more things and bring more things to that group and start to introduce more people. We've gotten more Spartans to do Tough Mudders and more Tough Mudders to do Spartans in the last two years.
If you can unlock that and give people more adventures and more experiences to do in their community, that's pretty powerful and I give Joe a lot of credit. He's built or acquired a lot of other brands and experiences into the portfolio from DEKA Fit, Spartan Trail, to this new concept called Highlander that we've launched with partners in Eastern Europe that's coming to the States for the first time. Some really incredible experiences. If you love to do tough shit outdoors, Spartan and Tough Mudder is your sort of one stop shop now.
TM: Can you talk about handing the TM reins to the upcoming CEO, Giles?
K: In addition to just being an all around great person, he's a close friend and a lot of the work that people saw in 2018, 2019, and even through the pandemic was the two of us doing it together. Our European community knows him a lot more directly as he's doing live streams and he's on site events a lot more over there than I have been and vice versa in the US. But, Giles and I share a very similar philosophy on customer first, community driven, creating incredible experiences, and supporting a great TM HQ team.
Anytime there's a transition like this, it's always a little scary. Change is scary and change can bring fear and uncertainty, but I think for the Tough Mudder team in particular, it's nice because they know Giles, they know that continuity is going to be there and that the philosophy is very similar. So I think it's exciting for the US community to get to spend more time with him.
He's been at WTM the past couple years and some had a chance to meet him at LA or a few other events that he's been at in the past. But Giles is great and has a very deep sort of experience and knowledge in the Tough Mudder product. Giles really built Tough Mudder UK's footprint from the ground up and was involved in a lot of obstacle innovation and development over there and has been very involved in the growth and expansion that we've done internationally over the past couple of years as well. So, he comes with far more experience than I have in the Tough Mudder world.
I couldn't think of a better fit to hand things off to and honestly that was a big factor in me being comfortable even thinking about what a new challenge could look like knowing that Giles was here and a great team to be able to pick up exactly where I'm leaving off and without any gaps.